Episode: 10
Guest: Velani Mboweni – Co-founder at LULA
Nam'Ngiyakhona Podcast Episode 10: If it's going to be – it's up to me.
Nam'Ngiyakhona is the podcast by the E-cubed Initiative of the Department of Education, that is inspiring young people in South Africa to be entrepreneurial. Creating millennial entrepreneurs, the entrepreneurials!
What does it mean to be entrepreneurial? We bring you incredible young people from across the country that are innovating, impacting, and disrupting their space for a better country and world. They are entrepreneurs, corporate leaders, entertainers and academic trailblazers and they are here to share their journey and tell us how they have been entrepreneurial.
In this episode we have Velani Mboweni – Co-founder at LULA. LULA is a carpool platform that helps corporations by connecting their employees who are commuting on similar routes. The company is transforming the way people commute by leveraging on the shared economy and mobile technology.
Mboweni holds a Bachelor of Commerce in Philosophy, Politics & Economics from the University of Cape Town, and Postgraduate Diploma in Business Administration from Wits Business School. As of 2017, he serves as the Commissioner for HR, Science, Technology & Innovation at the African Youth Commission.
He has worked in South Africa and the United States of America across industries including financial services, chemicals, payments, and the social sector. He co-founded the social venture, Phambili Mzansi to connect young and old with resources and a network to solve Africa's pertinent issues. Furthermore, he is a 2014 Alumni of the South Africa-Washington International Program and as one of the world's top entrepreneurs under 25. Velani is a Global Fellow at The Kairos Society (San Francisco, CA). He is a TedX speaker and been recognised by Mail and Guardian as South Africa's top 200 young South Africans.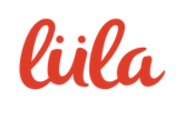 #YouthEntrepreneurship #ArtificialIntelligence #Startup #Entrepreneurial #Innovation #4IR #YouthinTech