Episode: 11
Guest: Philile Mabolloane – Chief Revenue Officer at Juta and Company
Nam'Ngiyakhona Podcast Episode 11: If it's going to be – it's up to me.
Nam'Ngiyakhona is the podcast by the E-cubed Initiative of the Department of Education, that is inspiring young people in South Africa to be entrepreneurial. Creating millennial entrepreneurs, the entrepreneurials!
What does it mean to be entrepreneurial? We bring you incredible young people from across the country that are innovating, impacting, and disrupting their space for a better country and world. They are entrepreneurs, corporate leaders, entertainers and academic trailblazers and they are here to share their journey and tell us how they have been entrepreneurial.
Philile Mabolloane joins this episode as the Chief Revenue Officer of Juta and Company. A company that is forefront in technology and innovation drive learning solutions.
Philile is the Chief Revenue Officer at Juta and Company. She obtained a Bachelor of Science in Applied Chemistry from UKZN as well as an MBA in Strategic Marketing from Wits Business School.
Philile joined Juta from Kellogg where she held the role of Head of Sales for Snacks. She was responsible for the development and execution of the commercial strategy for the Snacks Portfolio in Africa. Prior to that, Philile was at AB-InBev as a Regional Category Manager. Her role consisted of category sales and marketing, as well as the execution of the strategy in Africa region.
She has also held senior positions at Unilever and the South African Post Office. Philile's experience is grounded in sales operations and marketing strategy as route-to-market execution.
Philile has stated being involved in various mentorship programmes, specifically targeted at young women. Her drive continues to ensure she assists as many women as she can to have a strong voice inside the boardroom. She has also been recognised by Standard Bank as a Top Young Women Achiever Finalist by Standard Bank's Top Businesswomen Awards of 2020.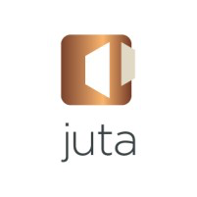 #YouthEntrepreneurship #Career #BusinessWomen #Entrepreneurial #Innovation #PersonalDevelopment #LifeLongLearning