Episode: 13
Guest: Philani Potwana – CEO, FNB Easy
Nam'Ngiyakhona Podcast Episode 13: If it's going to be – it's up to me.
Nam'Ngiyakhona is the podcast by the E-cubed Initiative of the Department of Education, that is inspiring young people in South Africa to be entrepreneurial. Creating millennial entrepreneurs, the entrepreneurials!
What does it mean to be entrepreneurial? We bring you incredible young people from across the country that are innovating, impacting, and disrupting their space for a better country and world. They are entrepreneurs, corporate leaders, entertainers and academic trailblazers and they are here to share their journey and tell us how they have been entrepreneurial.
We sit with FNB Easy's CEO Philani Potwana. The youngest CEO at FNB looking after the bank's feeder base of customers earning between R0 -120k per annum.
While doing his Honours degree in Information Systems at UKZN, Philani seized the opportunity to apply for the FNB Graduate Programme and was successfully appointed as a Trainee Systems Analyst at the tender age of 20.
It was during this time that his personal mission to help customers and impart his financial learnings and experiences came to life.  Four months after joining the bank, he asked himself: Why can't clients withdraw money without a card? So, he came up with the idea for card-less cash withdrawals. Philani's idea contributed in FNB winning the most innovative bank in South Africa.
Philani was born in Kwamnyana village near Mount Frere in the Eastern Cape and is one of three children and was raised by a single mother. He and his family moved to Maluti Township near Matatiele where he matriculated from Mariazell High School at the age of 16.
He enrolled at UKZN for the extended four-year BCom in Information Systems and completed it in three years.
Philani is passionate about community development and imparting financial management principles to consumers. He is also involved in mentoring pupils from Alexandra, this initiative remains close to his heart.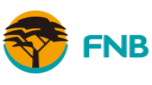 #Career #YouthLeadership #Finance #banking #CorporateEntrepreneurship #Entrepreneurial #Innovation #PersonalDevelopment #LifeLongLearning