Episode: 14
Guest: Charne Karaolis – Founder, MSHEQ
Nam'Ngiyakhona Podcast Episode 14: If it's going to be – it's up to me.
Nam'Ngiyakhona is the podcast by the E-cubed Initiative of the Department of Education, that is inspiring young people in South Africa to be entrepreneurial. Creating millennial entrepreneurs, the entrepreneurials!
What does it mean to be entrepreneurial? We bring you incredible young people from across the country that are innovating, impacting, and disrupting their space for a better country and world. They are entrepreneurs, corporate leaders, entertainers and academic trailblazers and they are here to share their journey and tell us how they have been entrepreneurial.
This week we sat with, Charne Karaolis the sole founder and owner of MSHEQ Health and Safety Consultants. Charne has been in the Health and Safety Industry for the last 11 years and started MSHEQ at the age of 23. MSHEQ comprises of 12 female consultants specializing in Health and Safety, Food Safety and Training and is one of the fastest-growing health and safety consultancies in South Africa. MSHEQ has trained over 100 000 employees in the last 5 years.
Charne has never viewed fellow woman in the industry as rivals but rather as her allies in business. Her motto of "there's enough for everyone" has led to creating, assisting and securing new business for women in construction.
That mindset was especially helpful as she established herself in a male-dominated field. Never
one to shy away from difficulty, Charne saw sexism as a motivator. "I never let people judge me for the fact that I am young or a woman, or let them interfere with what I ultimately have to do — which is prove them wrong,". "I don't allow sexism to be an excuse; I allow it to be a
challenge."
In 2017 Charne decided to start the Women in Health and Safety Initiative which focuses on the following:
• Skills development
• Health and Safety Training
• Internship and Mentoring Programme
MSHEQ established their Training programme in August 2010. We immediately identified the lack of accredited training courses and skills development in the more remote areas where candidates are not able to travel to Training facilities or attend the offered courses due to limited funds. We took the challenge that MSHEQ/WIHS will travel to these destinations and have been successful in facilitating numerous courses in some very unusual settings.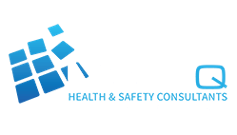 #Career #YouthLeadership #Construction #womenentrepreneurship #Entrepreneurial #Innovation #PersonalDevelopment #LifeLongLearning