Episode: 7
Guest:Weza Matomane – Entrepreneur, Master of Ceremonies and Voice Over Artist
Nam'Ngiyakhona Podcast Episode 7: If it's going to be – it's up to me.
Nam'Ngiyakhona is the podcast by the E-cubed Initiative of the Department of Education, that is inspiring young people in South Africa to be entrepreneurial. Creating millennial entrepreneurs, the entrepreneurials!
What does it mean to be entrepreneurial? We bring you incredible young people from across the country that are innovating, impacting, and disrupting their space for a better country and world. They are entrepreneurs, corporate leaders, entertainers and academic trailblazers and they are here to share their journey and tell us how they have been entrepreneurial.
This week your host Buntu Majaja sits down to talk with Weza Matomane, Entrepreneur (MD of WTG Media House and Vice-Chair at Christopher Africa), Master of Ceremonies and Voice Over Artist
Weza studied Chemical Engineering at the University of Pretoria. However, he was following his passion and building his businesses before he graduated. Once he graduated, he continues as a successful voice-over artist. More famous and certainly more travelled than Weza himself has to be his voice. As a voice-over artist Weza has been recording adverts for television, radio, movie trailers, automated voice messaging and countless corporate explainer videos and Intercoms for hundreds of companies all around the world. These include brands such as the South African Music Awards, British Broadcasting Commission (BBC), Nandos and Woolworths.
Weza also plays the role of Master of Ceremony at many prestigious and glamorous weddings of the highest members in society, among these are elegant Top Billing weddings televised on SABC , weddings of RSA National team soccer players, and weddings of International state officials. Weza is a Facilitator, Corporate MC and Speaker at Local, National & International Conferences including: National CSIR Achievers Awards, Standard Bank Conference and Mercedes Benz Launch/Golf Day.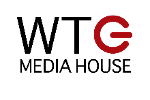 #YouthEntrepreneurship #VoiceOverArtist #Entertainment #MediaBusiness #Entrepreneurial #Startup